Discover the benefits of virtual weight training at The Strength Code when you inquire by phone or through our website. If you're ready to lose the weight, get fit, and build strength, we have the perfect program to help you reach your goals in a short amount of time. Sign up for our $50 2-session intro offer today.
Related post authors include: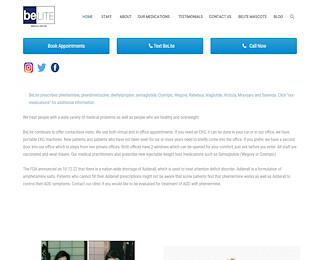 BeLite Medical Center
7033599200
belite.com
Contact BeLite doctors for weight loss in Virginia. You don't have to live with the extra weight anymore- our medication-oriented approach to losing weight has led to the successful weight loss of 95% of our clients. Our medications work in the brain to decrease hunger and stop the food cravings that too often lead to failing while dieting.